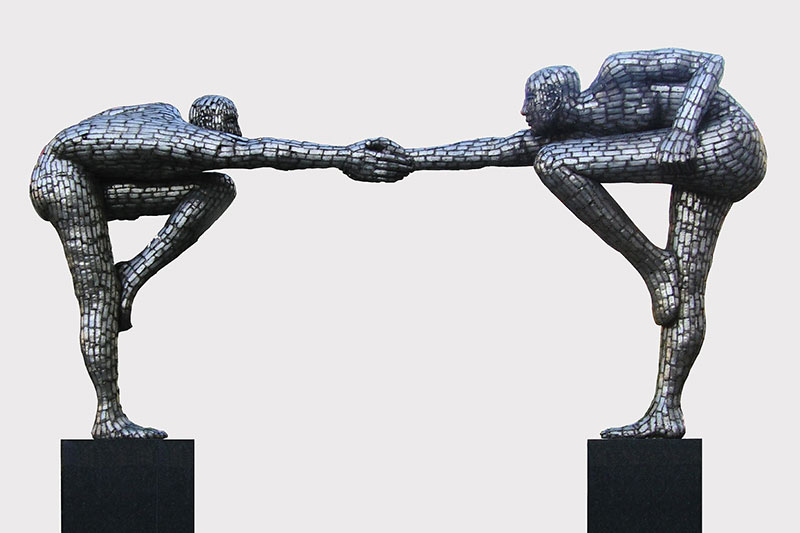 "Coming together is a beginning, keeping together is a progress, working together is success"! Henry Ford

Profit from the long-standing consulting experiences of Mag. Elisabeth Campestrini, MA
in STRATEGIC HEALTH SYSTEM DEVELOPMENT and in the area of HUMAN RIGHTS ↔ with National and International Institutions & Organisations, NGOs, Private Companies
in WORKPLACE HEALTH PROMOTION ↔ with Private Companies.
Any successful consulting service begins for me always with LISTENING
*An initial definition of the "STATUS QUO" serves as the basis for a results-oriented and bench-marked to follow.
*New concepts to be able to "come into flow" NEED a mutually shared and agreed upon starting point and commonly decided process rules new ↔ THEN:  visions, ideas can grow on a solid ground and INNOVATIVE SOLUTIONS jointly developed will turn into SUSTAINABLE SOLUTIONS!
"Don't judge the day by the harvest you reap but by the seed you plant!" ↔ "Time is money!"
These 2 facts do not need to contradict each other. Balancing successfully these 2 approaches is possible
*KEY PREREQUISITE: Careful development of strategies and positions considerate and attentive to ALL  the obvious and also not so obvious FACTORS influencing the current "status quo"
*LONG-TERM & SUSTAINABLE STRATEGIES receive more attention than short-term "quick fixes"
*INNOVATION comes with opening up to new perspectives developed  WITHIN any working team.  INTERNATIONAL "BEST PRACTICES" can serve as incentives.
*JOINTLY SET TIMELINES AND PRE-DEFINED WORKING HOURS for specific processes facilitate TRANSPARENCY and CLARITY. Changes in process and timeline must be agreed upon by all partners.
*Nothing great has ever been achieved without 100% DEDICATION, DISCIPLINE & DETERMINATION. As a TEAM we agree before the start of the project on the specific guidelines that are applicable to all partners
↔  LEADING TO OUR SUCCESS!
  "Alone we can do so little, together we can do so much"